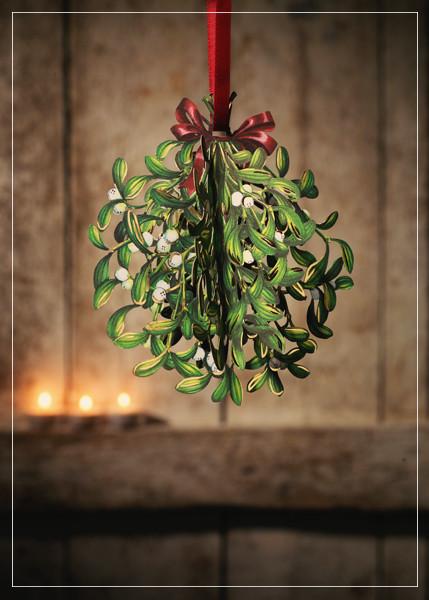 Mistletoe
DKK 59,95
Out of stock
Description
A greeting card with a beautiful mistletoe on the front. Inside the A5 card there is ample room for your holiday wishes, and a paper cut of the mistletoe you can unfold and hang. The four wings of the mistletoe, with the detailed cutouts of its leaves, folds out to form a cross. After unfolding the mistletoe, you can use the included red silk ribbon to hang it e.g. on your Christmas tree, or maybe in a door opening, as a perfect excuse to give your loved ones a kiss as they pass under.
The mistletoe is a beautiful decoration suited for hanging up, and it can be folded together and reused.
Contents:
– A5 card with a picture of the unfolded mistletoe on the outside
– Laser cut paper mistletoe and red silk ribbon in a foil pouch
– Folding Instruction
– Envelope
– Address Label (White)
Sizes:
– Envelope: 230×165 mm.
– Greeting card: Double card A5
– Ball unfolded: 12 cm.Ø
– Weight: Total – 44 gr.