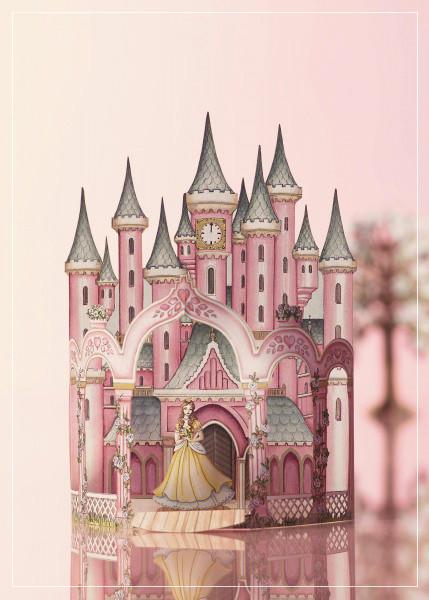 Princess Castle
DKK 59,95
In stock
Description
This scenery card with detail-rich cuts, folds up easily.
Just tap the sides together at top and bottom. The inside part of the card is then folded down and the accompanying figure is placed into the card. The design of the card and the figure is creating the stunning 3-D effect that characterizes all our scenery cards.
The card can be folded together and reused.
Contents:–
– Neutral card with printing on the outside
– Laser paper cut in a foil pouch
– Folding Instruction
– Envelope
– Address Label (White)
Sizes:– Envelope: 230×165 mm.
– Greeting card: Double card A5
– Decoration/Unfolded: H: 17 cm., W: 12,5 cm., D: 7,5 cm.
– Weight: Total – 40 gr.