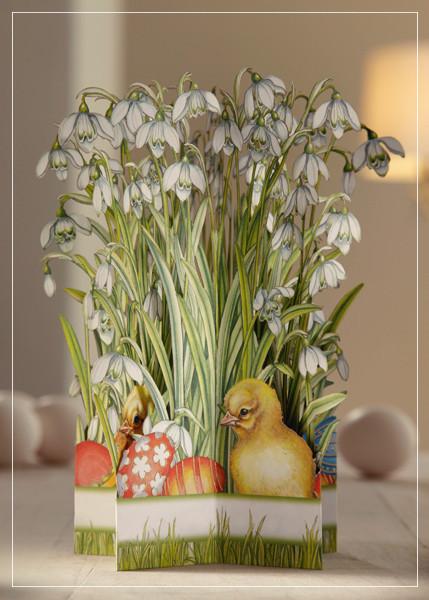 Snowdrops
DKK 49,95
In stock
Description
The detailed cutouts, folds out to form a multiple sided flower decoration.
The papercut can be folded together and reused.
Ideal as Easter Letter (Gækkebrev).
Contents:
– Neutral card with printing on the outside
– Laser paper cut in a foil pouch
– Envelope blue colour
Sizes:
– Envelope: 230×165 mm.
– Decoration/Unfolded: H: 17 cm., W: 12,5 cm., D: 12,5 cm.
– Weight: Total – 40 gr.