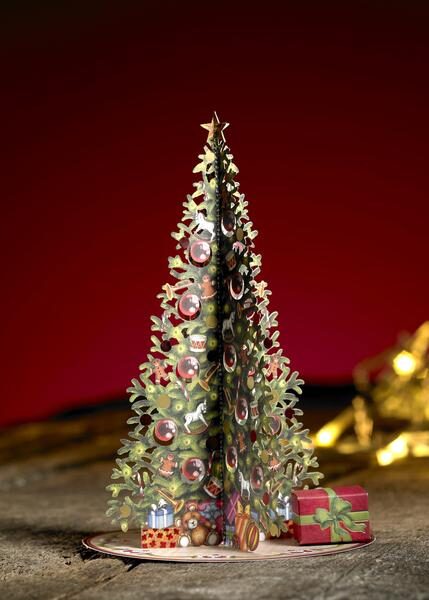 Christmas Tree
DKK 59,95
In stock
Description
This classic and elegant greeting card comes with a picture of a beautiful Christmas tree on the outside, and there is plenty space to write your holiday wishes on the inside. Inclosed you'll find a foil pouch with a 3D paper cut of Christmas tree on the front, which can be unfolded to a beautiful Christmas decoration.
The 3D paper cut Christmas tree is easily unfolded and the small card box Christmas gift is quickly assembled.  Finally, you just place the Christmas tree on the included base. In other words, this greeting card will bring joy to the recipient as a result of your holiday wishes as well as from looking at the beautiful 3D Christmas tree. The tree can be placed on a shelf or the mantelpiece, for instance.
The papercut can be folded together and reused.
Contents:
– Neutral card with picture of the Christmas tree on the outside
– Laser paper cut Christmas tree to unfold in a foil pouch
– Folding Instruction
– Green envelope
– Address Label (White)
Sizes:
– Envelope: 230 x 165 mm.
– Greeting card: Double card A5
– Decoration unfolded: H: 18 cm., W: 15 cm., D: 15 cm.
– Weight: 44 gr. in total