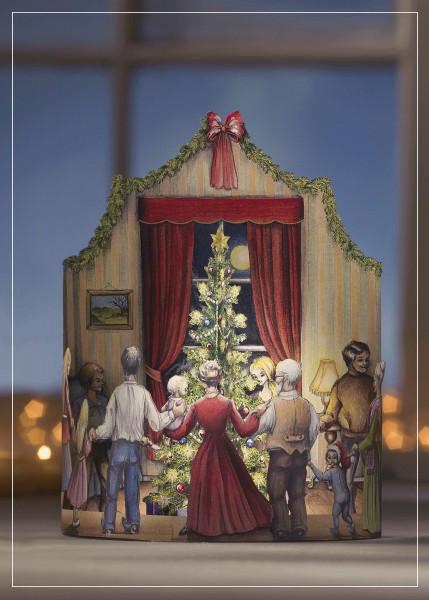 Family Christmas
DKK 59,95
In stock
Description
This 3D greeting card pictures a traditional family Christmas. On the front of the card you'll see a family holding hands to form a circle around a beautiful decorated Christmas tree. In addition, when you open the card you'll find a paper-cut version of the image from the cover of the card. With a few steps you can fold out the paper-cut, and as a result you'll have a 3D version of the picture on the front. This will make a fine decoration for Christmas. In other words, you'll get both a beautiful card with amble space for sharing all your holiday wishes as well as a 3D decoration to last this and many holidays to come, since it can be folded together and reused.
Contents:
– Neutral card with picture of the family dancing around the Christmas tree on the outside
– Laser paper cut display of the family dancing around the Christmas tree, which can be folded out
– Folding instruction
– Red envelope
– Address Label (White)
Sizes:
– Envelope: 230×165 mm.
– Greeting card: Double card A5
– Decoration unfolded: H: 17 cm., W: 13 cm., D: 6,5 cm.
– Total weight: 42 gr.