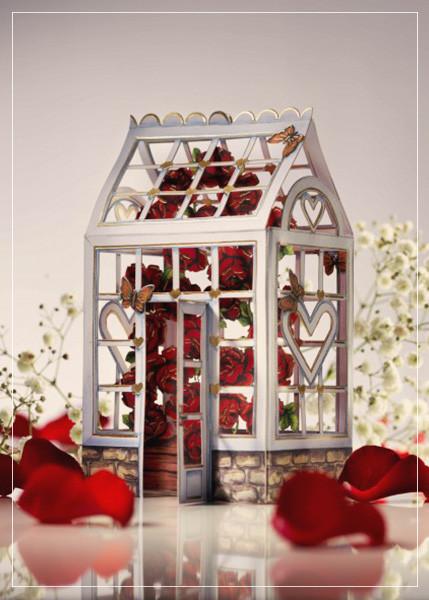 Green House
DKK 59,95
In stock
Description
This scenery card with its detailed cut-outs, folds up easily by sliding the sides paralel. The panel in the middle of the card, provides the stunning 3-D effect that characterizes all of our beatiful scenery cards.
The scenery can be folded back and reused.
Contents:
– Neutral card with printing on the outside
– Laser paper cut in a foil pouch
– Folding Instruction
– Envelope
– Address Label (White)
Sizes:
– Envelope: 230×165 mm.
– Greeting card: Double card A5
– Decoration/Unfolded: H: 18 cm., W: 9,5 cm., D: 3,5 cm.
– Weight: Total – 42 gr.