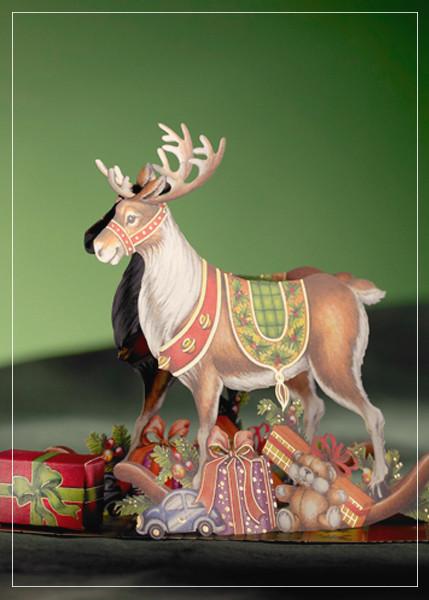 Reindeer
DKK 59,95
In stock
Description
The two sides, with the detailed cutouts, folds out to form an A. Together with the included package the decoration can be placed on the carpet to thus form the card to a beautiful decoration
The papercut can be folded together and reused.
Contents:
– Neutral card with printing on the outside
– Laser paper cut in a foil pouch
– Folding Instruction
– Envelope
– Address Label (White)
Sizes:
– Envelope: 230×165 mm.
– Greeting card: Double card A5
– Decoration/Unfolded: H: 17 cm., W: 12,5 cm., D: 12,5 cm.
– Weight: Total – 40 gr.