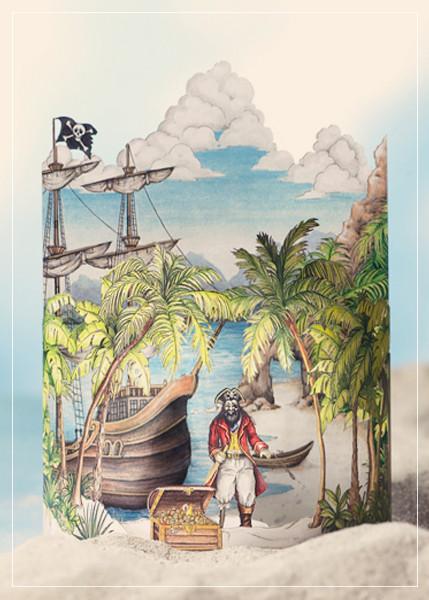 Treasure Island
DKK 59,95
In stock
Description
This 3D greeting card of the magic treasure island is perfect for children and all us adults who love pirats, fairy tales and treasure islands.
Just tap the sides together at top and bottom. The inside part of the card is then folded down and the accompanying figure is placed into the card. The design of the card and the figure is creating the stunning 3-D effect that characterizes all our scenery cards.
The card can be folded together and reused.
Contents:
– Neutral card for writing with printing of the treasure island on the outside
– Laser paper cut 3D treasure island in a foil pouch
– Folding Instruction
– Green envelope
– Address Label (White)
Sizes:
– Envelope: 230 x 165 mm.
– Greeting card: Double card A5
– Decoration unfolded: H: 17 cm., W: 13 cm., D: 6,5 cm.
– Weight: Total – 42 gr.