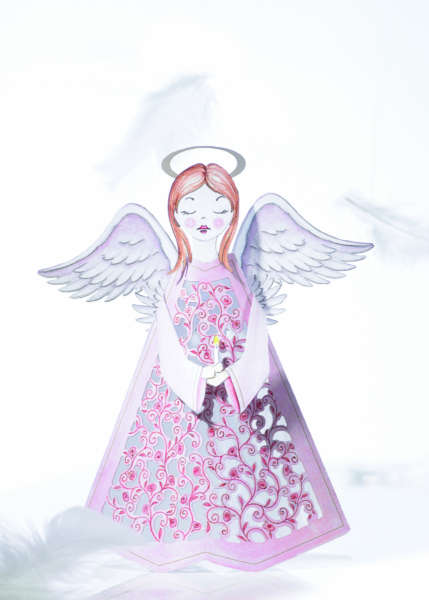 Angel Pink
DKK 59,95
In stock
Description
A beautiful Christmas greeting card with a pink angel pictured on the front. The angel has wings and her face is surrounded by a halo. Inside you'll find a foldable version of the pink angel pictured on front. This laser cut 3D paper cut can easily be unfolded a set on a shelf, the mantelpiece or other indoor places, and will serve as a nice holiday decoration. And furthermore the foldable can be unfolded again and again.
The card is a A5 size, so you'll find amble space for writing your greetings.
Contents:
– Neutral card with printing of the pink angel on the outside
– Laser paper cut of the angel in a foil pouch
– Folding Instruction
– Purple envelope
Sizes:
– Envelope: 230×165 mm.
– Greeting card: Double card A5
– Decoration/Unfolded: H: 16 cm., W: 13 cm., D: 13 cm.
– Weight: Total 40 gr.